Plugins
General
Plugins can be used to provide data from any Intrexx application. Plugins can be created in the properties dialog of data groups or via the application node. There, go to the "Plugins" tab.
Intrexx Share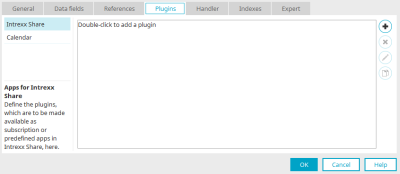 You can find all the information about Intrexx Share plug-ins here.
Calendar plugin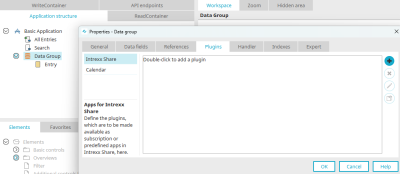 Click here for more information about calendar plugins.